Divorce Lawyer in Provo, Utah
If you are dealing with a divorce, you know how taxing the process can be. The lawyers at Jason White & Associates in Provo, Utah are experts in dealing with all the aspects of divorce law, from dividing assets and alimony, to prenuptial agreements. At Jason White & Associates our team is known for reaching the best decision for each family individual or couple.
Our leading legal team in Provo can provide you the proceeding family law services:
Divorce
What is the difference between divorce and annulment?
An annulment is a procedure that virtually expunges a marriage. Legally, an annulment asserts that a marriage never existed and is illegal. A divorce is the termination of a legal marriage and restores both parties to single status. Based on the state, divorces can be more complex than annulments, particularly when also connected with custody.
Justification for annulment in every state includes: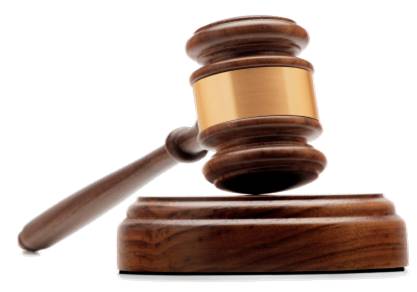 Bigamy
Forced consent
Fraud
Marriage prohibited by law (incest)
Mental or physical incapacity
Inability to sexually validate marriage
Underage marriage
There are no-fault and fault divorces. A no-fault choice allows the termination of a valid marriage in which neither party accepts blame for the split. A fault divorce is granted when one spouse can attest suitable justification.
Grounds for a fault divorce in every state consist of:
Adultery
Abandonment
Physical/emotional abuse
Substance abuse or other addictive problems
Dividing assets and liabilities
Marital property includes all the capital and financial responsibilities that were acquired during the marriage. It usually will not matter whether or not the asset or financial responsibility is under the name of one spouse or both.
Marital property includes:
Bank accounts
Retirement accounts
Real property
Business interests
Timeshares
Vehicles
Airline miles
Credit card debt
Prenuptial agreements
A prenuptial agreement (prenup) is a standard, modern legal step taken before getting married. It establishes the property and financial rights of both spouses in the event of a divorce. Prenups are used to defend assets, businesses, avoid taking on the other party's debt, bring forth financial accountabilities, regulate how the property will be passed upon death and evade long, costly divorce disputes.
Alimony
Alimony is a monthly spousal assistance payment made by own spouse to another in accordance with a payment or court arrangement. Alimony is given to fix any unfair economic effects triggered by a divorce, for example, if one spouse is non-wage-earning or lower-wage-earning. Alimony is decided by the age, mental state and financial circumstances of official spouses, the standard of living during the marriage, the amount of time the beneficiary would require to become autonomous, the length of the marriage and the capability of the supporting spouse to support him or herself while paying alimony.
Contact Us Today
Our divorce attorneys will happily serve clients in Provo, Orem and beyond. We have special knowledge of the local courts so we can help guide you through your divorce, annulment or legal separation. The divorce law experts at our firm go beyond helping file the required documents correctly and on time. Call or email us today to schedule a consultation.