Divorce Attorneys and Lawyers for Provo Utah
Whether you are considering divorce, separated from your spouse, or filed for divorce on your own, the attorneys at Jason White & Associates can help. Between dividing property and setting childcare arrangements, you may need more legal advice than you anticipated.
Contacting a divorce attorney is a big step, especially in conservative areas such as Provo, Spanish Fork and Orem. Nevertheless, an experienced and knowledgeable attorney can help separate the emotional aspects from legal issues like prenuptial agreements, child custody, parental rights, child support, and the division of finances and property.
Your Legal Rights in Utah Divorce Law
The court that will grant you a divorce decree is based on the county in Utah in which you and your family live. You need to have been a resident of Utah County for at least three months to get a divorce in that jurisdiction. The divorce attorneys at Jason White & Associates understand state and local laws that apply to Provo, Orem, Spanish Fork, American Fork and Pleasant Grove. With this expertise, you can feel confident in correct citing and filing in your divorce proceedings.
Utah law allows for no-fault divorces, but state code also spells out specific grounds for divorce. They include: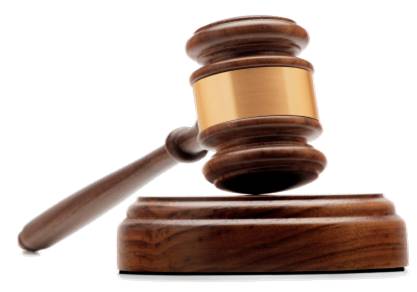 Willful failure to provide support
Drunkenness
Criminal conviction and incarceration
Willful cruelty
Incurable insanity
Impotency
Adultery
Willful desertion
Legal separation
Irreconcilable differences
Required Steps Prior to the Divorce Decree
Utah has special laws meant to protect both adults and children in divorcing families. First, there is an optional 90-day waiting period for almost any divorce between the initial court filing and the time your marriage is permanently dissolved. Most divorcing couples also have to attend a mandatory domestic mediation program. The divorce attorneys at Jason White & Associates are familiar with local options and mediators and can help you find someone to work with close to your home in Spanish Fork, American Fork, Orem and other Utah County locations.
Divorce Attorneys Can Make Coping Easier
The process of divorce can be confusing and painful, but a capable lawyer can help you cope with legal issues such as child custody, financial disentanglement and even dividing your possessions fairly with your spouse. A good attorney will act as a level-headed and reasonable advocate for you while settling your legal affairs in a quick, responsible and equitable way. Once these ugly legal issues are behind you, it will be much easier to step into your new life and new relationships with confidence.
Divorce Services at Jason White & Associates
Our attorneys happily serve clients in Orem, Spanish Fork, American Fork and Provo and can use special knowledge of the local courts to guide you through your divorce, annulment or legal separation. Beyond helping you file all the required documents correctly and on time, our divorce lawyers can help you with questions regarding prenuptial agreements, parental custody, visitation, child support payments, spousal support or alimony and property or financial issues. Email or call us with questions at 801-447-1546 to schedule a confidential consultation appointment today.