Child Custody Lawyers in Provo, Utah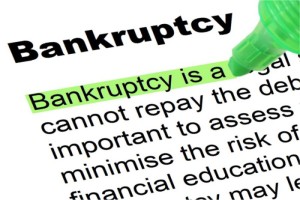 Protect Your Child Custody Rights
Legal issues involving children can be complex and emotionally charged, especially in an area as committed to families as Utah County. Child custody battles leave a heavy mark on all of those involved. As a parent, you know what is best for your child. Fighting for your parental rights is top priority.
At this difficult time for your family, you need the help of a child custody attorney you can trust. Your case should be handled with the utmost compassion, skill and professionalism. Jason White & Associates in Provo, Utah, offers that dedicated service you need.
We provide legal advice and free child custody consultations throughout Utah County, including Orem, Spanish Fork, American Fork and Pleasant Grove.
Our Child Custody Lawyers are Here to Help
The child custody attorneys at our firm are committed to improving the lives of children and their families through skillful and assertive legal representation. Jason White & Associates pushes hard for positive outcomes while doing everything possible to reach a lasting resolution.
Legal Representation for Father's Rights
As a father in Utah, it can seem that the odds are stacked against you. Whether you are seeking full custody to keep your children safe or want to ensure a fair and balanced custody arrangement, getting legal advice and representation is vital.
We have expertise in situations such as:
Providing legal guidance to unmarried fathers with children
Ensuring father's rights before, during and after divorce proceedings
Guiding clients through custody and child support hearings in the years following divorce
Representing out-of-state fathers in all matters related to family law
Get the Attention Your Case Deserves
Some big firms send inexperienced attorneys on the day of proceedings who do not take research seriously or get to know your needs. We aim to stand above the rest by learning the intricacies of your case ahead of time.
We understand that custody battles are challenging and you deserve attentive, individualized service. From your free initial consultation to the resolution of your case, that's exactly what you can expect when you work with Jason White & Associates. We want to help you get what you deserve.
It's time to get help from an attorney you can trust to work hard for your family. Contact our Utah County office today to talk with a skilled child custody attorney. Call us today at 801.477.1546 for proper representation in your child custody case.