At Jason White & Associates, Attorneys at Law, we focus on winning cases through strong, assertive representation. Our expertise has proven successful in Provo, Orem and surrounding areas. We focus on Family Law, Juvenile Law, Criminal Defense, DUI Defense, and Wills & Trusts
Whether you are facing significant, life-changing obstacles or protecting your assets, you deserve an attorney who cares about how the outcome of your case affects your future. Jason White & Associates is dedicated to providing you with exceptional service and a friendly, capable, meticulous staff. Our unique concern for every client carries over to all of our cases. Call or visit our Provo office today for a  free case evaluation and see for yourself. We proudly serve clients from Provo, Orem, Spanish Fork, American Fork and surrounding areas, including all of Salt Lake, Millard and Utah counties. We also serve clients from Uintah, Duchesne and Wasatch counties.
Provo & Spanish Fork Attorneys
Jason White & Associates takes pride in protecting and improving the future of its clients. Our attorneys and staff take sincere, personal interest in every case. You can trust that we care. Call our Provo office today and see for yourself.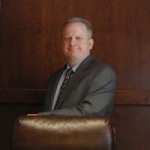 Jason M. White
Jason M. White established his law firm with the goal of helping people achieve success and contentment in their lives after they undergo a traumatic or life-changing event. He possesses the knowledge and education, plus the life experience, to counsel clients toward the best possible outcomes in their cases. He is adept and reasonable in negotiating peaceful resolutions, but he will also fight for justice and is capable of doing so. Jason's practice is largely devoted to the areas of criminal law, family law, juvenile law and wills & estates. Jason has a Bachelor of Science and a Doctor in Law from Brigham Young University. He worked for ten years as a chemical engineer before returning to school to pursue his passion for the law. He enjoys helping people, and his job allows him to do so.
Michael Utley 
(Of Counsel)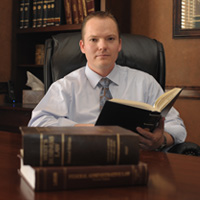 Mike Utley provides counsel in the areas of Water Law, Environmental Law, and Estate Planning.  In addition to his legal practice, Mike works as an Environmental Engineer in the power industry where he is involved in regulatory compliance matters and water rights management.  Mike attended Brigham Young University where he received both a Bachelor of Science degree in Civil and Environmental Engineering and  Juris Doctor degree.  While attending BYU, he was an editor of the Journal of Public Law, Vice President of the Natural Resources Law Society, and a research assistant at the Environmental Modling Research Lab.  Mike later went on to earn  Master of Laws degree in Environmental Law from Vermont Law School.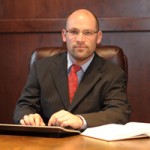 Clint Hendricks (Of Counsel)
Clint Hendricks focuses his legal practice mostly on Oil & Gas, Water Law, Environmental Law, and Criminal Defense Litigation.  After completing his undergraduate studies in Business Management at Utah State University, Clint received his Juris Doctorate from Oklahoma City University School of Law.  While in Oklahoma, Clint worked as a Landman for a large Oil & Gas law firm.  Since becoming an attorney, he has worked to assess ownership interests and resolve title issues,  as well as negotiate contracts, leases, and right-of-ways for most of the major oil companies.  Clint has determined the rights and interests of individuals, corporations, and estates on private, State, Federal, and Indian Trust land.